We understand that we must be responsible to society for the social and environmental impact. We developed and adopted policies describing the mechanisms of labor protection, minimizing the impact on the environment, efficient use of materials and resources, caring for employees and their families. Without due attention to these issues the further sustainable business development is impossible. We seek to gain the trust of our customers, employees, and partners and contribute to the development of the modern society.
Stable management model:
– responsibility on the part of company management for HSE policy implementation;
– effective systems of downward communication and management structures;
– HSE system interconnection with management decision making.
Employee involvement in HSE policy implementation:
– engaging workers in promotion and achievement of necessary conditions for HSE;
– effective upward communication;
– high quality education.
Analysis and Control:
– HSE risk identification and management;
– analysis and (subsequent) expert advice;
– monitoring, reporting and execution control.
The main priorities of our company management are:
done life and health protection of the employees;
done maintaining environment-friendly conditions;
done efficient use of materials;
done efficient use of energy sources.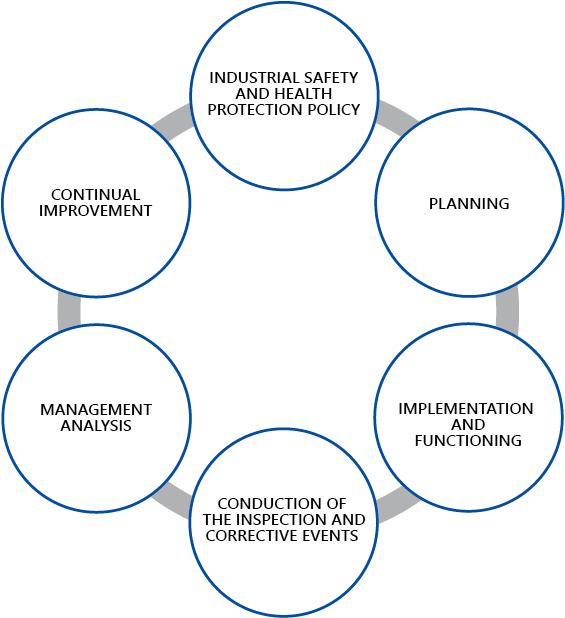 For each object we issue special HSE brochures for visitors.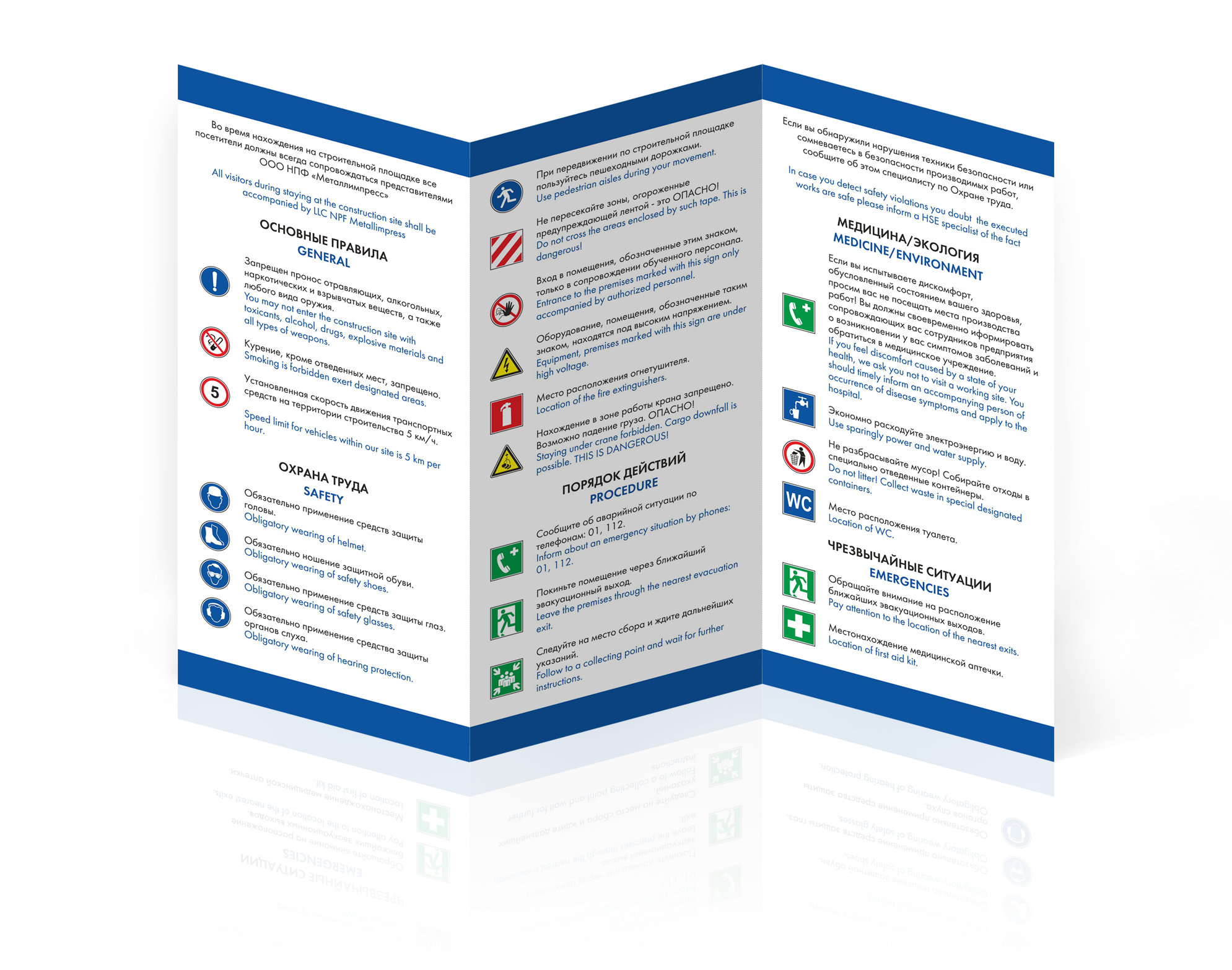 Gratitude
LLC Armstrong Building Products, represented by the Project Manager Alexander Petrin, noted the excellent work of the staff LLC NPF Metallimpress in achieving a safe working environment, promoting safe work and expressed gratitude to the engineers of labor protection and industrial safety: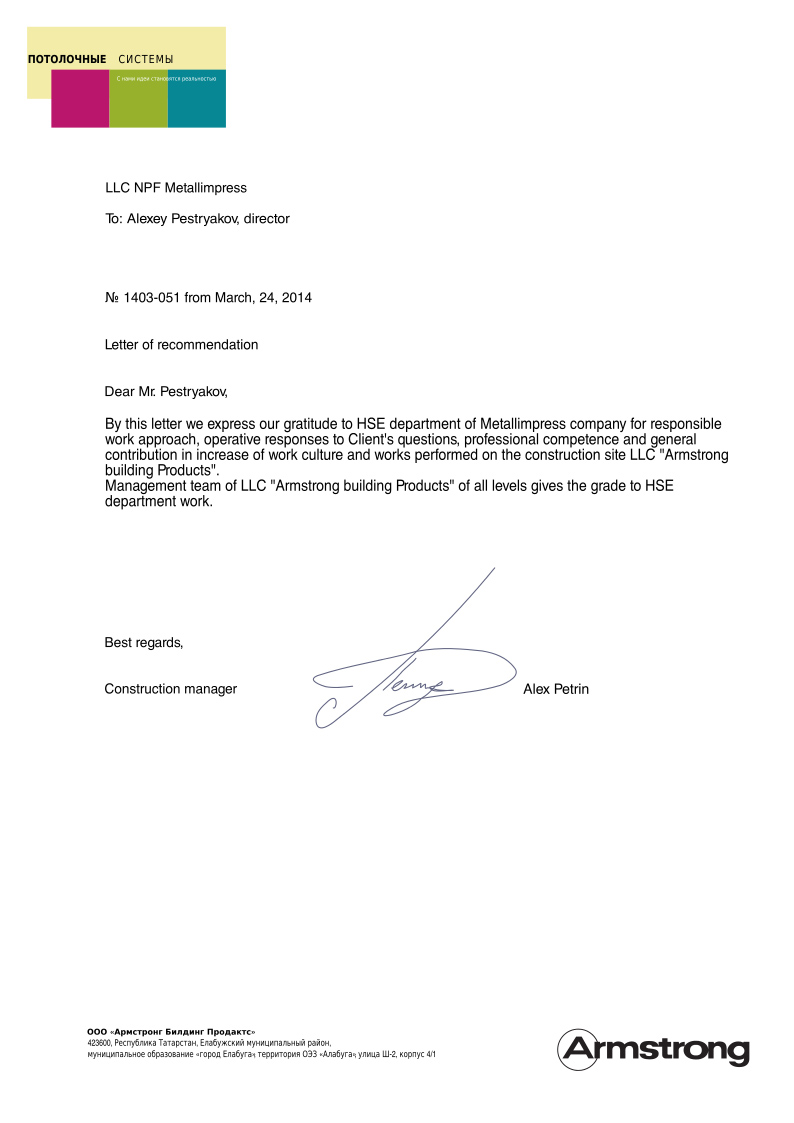 Hereby I would like to thank the Occupational Safety and Health Department of the Metallimpress Company for a responsible approach to work, rapid response to customer requests, professionalism and overall contribution to the improvement of work culture and performed work on the construction site of LLC Armstrong Building Products.
The work of the OSH Department of LLC Metallimpress is appreciated by the management of the LLC Armstrong Building Products at all levels.
Best Regards,
Construction Manager
A. Petrin