Aquanika
Aquanika is a large Russian manufacturer of natural mineral water and high-quality non-alcoholic carbonated beverages. In 2013, the company Aquanika changed its legal name LLC Russkoye Vremya for Aquanika. LLC Aquanika is a part of the private international investment group Volga Group.

The company pays special attention to environmental protection.
LLC NPF Metallimpress and LLC Russkoye Vremya signed the general design and general contractor contract for construction of a Potable Water Plant TM Aquanika with the area of 23,350 m2 in the settlement Savasleyka, Nizhny Novgorod region.
This project was successfully implemented, as evidenced by the positive recommendations of the Customer: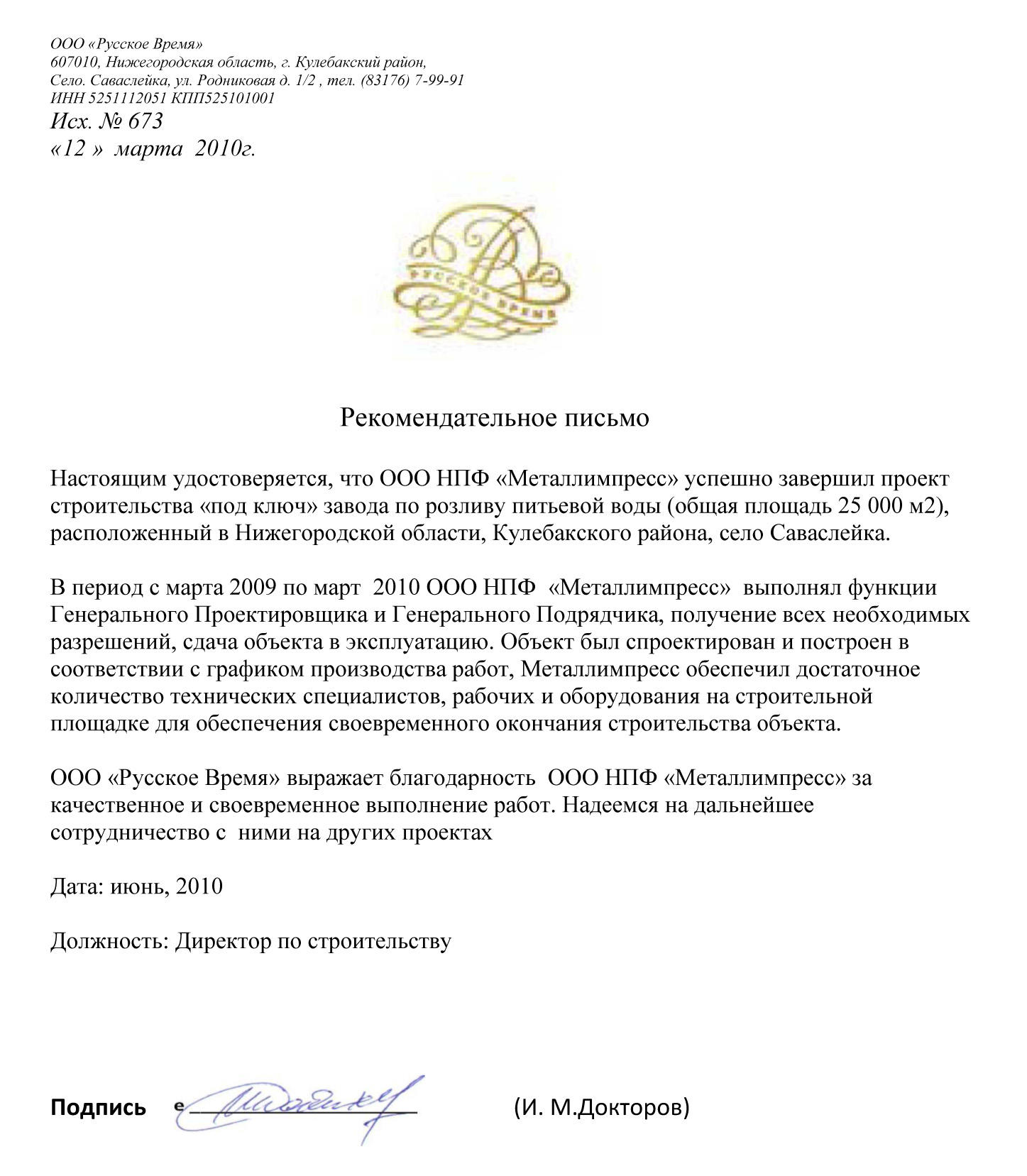 This is to certify that LLC NPF "Metallimpress" has successfully completed the turn-key project of bottled water production plant (floor area 25 000 m2), located in village Savasleyka, Nizhniy Novgorod Region, the RF.
In the period since March 2009 till March 2010 Metallimpress performed functions of General Designer and General Contractor, received all required approvals, commissioned and set the plant into operation. The object was designed and constructed in accordance with the schedule, Metallimpress provided required amount of technical specialists, labour and equipment on site to insure timely completion of the object.
"Russkoe Vremya" LLC would like to thank Metallimpress NPF LLC for qualitatively and timely performed works. Hope, we will cooperate with them on other projects.
Construction Director
I.M. Doctorov