Lenta
Lenta is a large Russian retail chain of hypermarkets. Date of foundation 1993 (Saint-Petersburg). Currently the hypermarkets of Lenta (122) operate in 63 Russian cities with a total shopping capacity of about 800 000 m2 (company staff of more than 35 000 employees).

LLC NPF Metallimpress and LLC Lenta signed the general design and general contractor contract for turnkey construction of hypermarkets with the area of 12,000 m2 in Nizhny Novgorod and Saratov.
Both projects were successfully implemented, as evidenced by the positive recommendation of the Customer: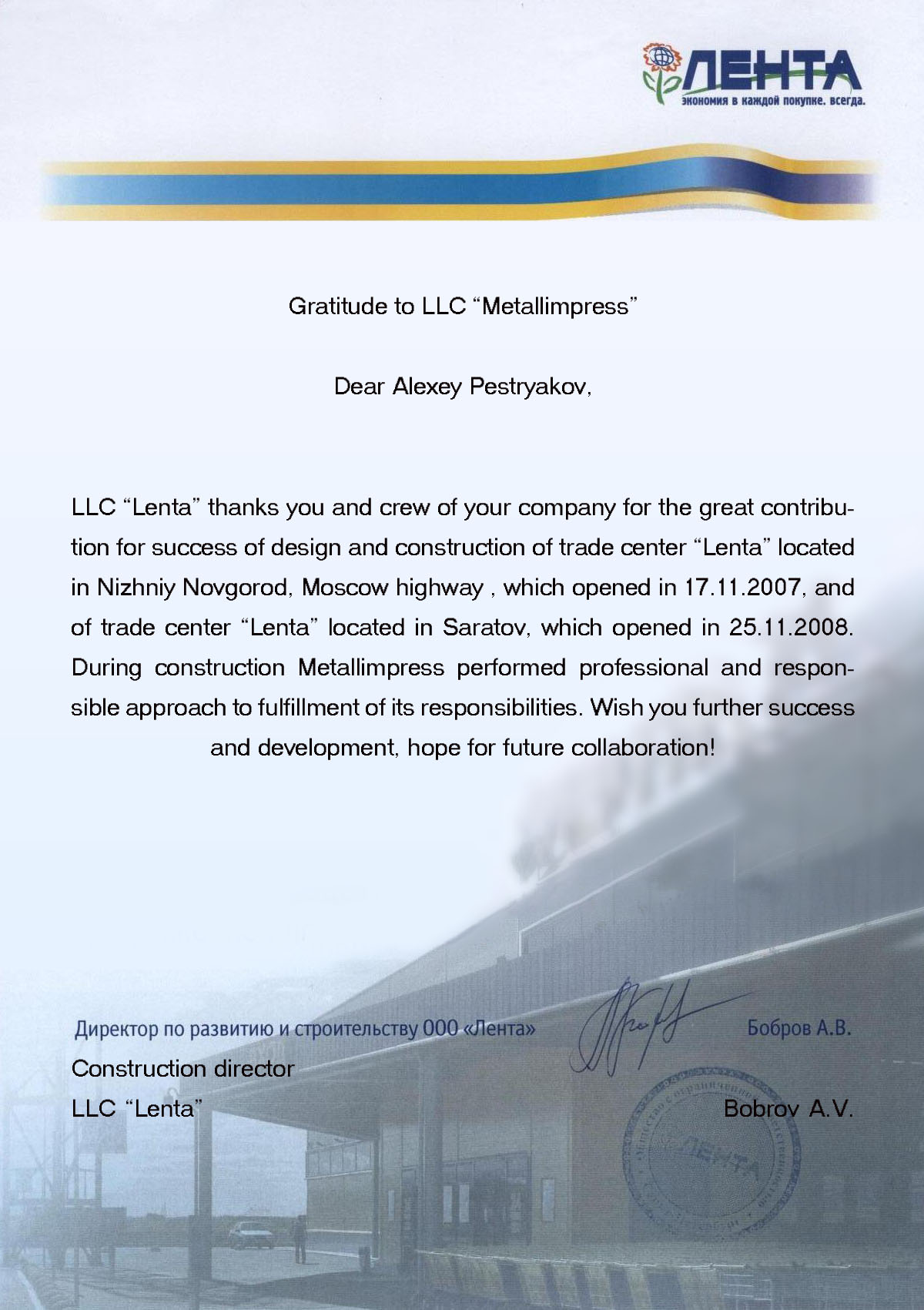 LLC "Lenta" thanks you and crew of your company for the great contribution for success of design and construction of trade center "Lenta" located in Nizhniy Novgorod, Moscow highway, which opened in 17.11.2007, and of trade center "Lenta" located in Saratov, which opened in 25.11.2008. During construction Metallimpress performed professional and responsible approach to fulfillment of its responsibilities. Wish you further success and development, hope for future collaboration!
Construction director LLC "Lenta"
Bobrov A.V.